Stem cells for Alzheimer's Treatment
One platform Endless Possibilities
We are harnessing groundbreaking power of regenerative medicine to treat Dementia/Alzheimer's
We have excelled in transformative medicine using exosomes to regenerate functionally lost neurons
Stem Cell Treatment for Alzheimer's Disease
Alzheimer's Disease named after Dr. Alois Alzheimer, who first discovered it; is a complex neurological disorder with a series of biological and pathological characteristics. The neuropathological criteria for the effective diagnosis are through detection of protein bodies, known as Tau flakes; responsible for disrupting communication between the memory neurons. The indication is incurable with the conventional treatment modalities, but the systemic introduction of stem cells and exosomes together can bring beneficial symptomatic changes through fighting inflammation, reducing the deposition of protein flakes, and promoting neuroprotection.
Stem Cell Therapy for Alzheimer's: Advancells Protocol
Alzheimer's disease is a progressive neurodegenerative condition, characterized by the degeneration or functional damage of cognitive neurons, due to chronic pathophysiological insult. Earlier it was believed that the condition occurs only due to the deposition of unknown protein flakes, halting signal transduction pathways of cognitive neurons, resulting in their degeneration/damage due to loss of signal. However, with recent understanding of underlying pathophysiology and a more in-depth analysis of cellular communication have challenged the unidirectional approach to limited pathophysiological trends leading to Alzheimer's disease.
While studies have indicated how mesenchymal stem cells and their cell-free derivatives, exosomes can control and regulate several pathways in time, space, and neuronal activity-dependent manner. With the approach, Advancells is also confirming the responsiveness of stem cells along with exosomes to a wide range of neuropathological processes, including degeneration via oxidative stress, neuroinflammation, aggregation of tau proteins, etc.
Procedure of Treatment of Alzheimer through Stem Cells Therapy
TYPES OF MND
























CAUSES OF MND
Motor Neuron Disease is an uncommon neurodegenerative condition, primarily affecting motor neurons involved in muscular movements. Studies have correlated different lifestyle-related, genetic as well as epigenetic factors to be responsible for its onset. Statistics have confirmed its prevalence in people in the age group of 60-70 years; however, a certain form of MND can affect humans of all age groups.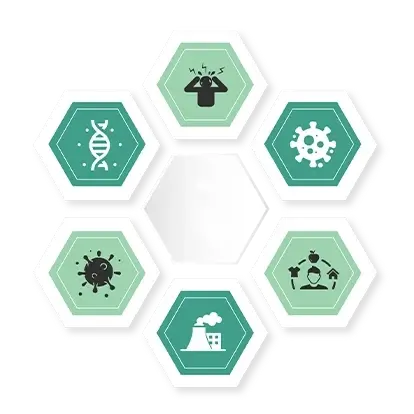 CAUSES OF
ALZHEIMERS
Certain viral infections may hijack connections between brain cells and muscles causing acute flaccid paralysis; such as poliovirus.
Long term exposure to certain chemicals and/or toxins
Genetic predisposition
The inflammatory response triggered due to a faulty autoimmune mechanism
Lack of secretion of neurogenic growth factors, degeneration, aging of motor neurons
Brain hypoxia, ischemia, stroke, unusual mental and/or physical stress, repeated head injuries
Other triggers include certain types of cancer and environmental contaminants
SUPPORTIVE THERAPY
"Motor Neuron Disease, a group of neurodegenerative disorders is incurable with conventional medicine; but certainly manageable with the help of regenerative medicine."
Certain rehabilitative approaches are suggested along with stem cells to stimulate muscle power, reduce disease progression and help patients perform their day-to-day tasks independently for a prolonged period.




OUTCOMES
The field of stem cell therapy has witnessed improvements in neurodegenerative disorders like
Alzheimer's, through many clinical investigations. However, it is important to note that scientists are still working on small issues to pave the way for the effective treatment of AD and accelerate the pace of development. With this ongoing advancement worldwide, we are proposing a reversal, multimodal treatment objectives for the symptomatic management of AD.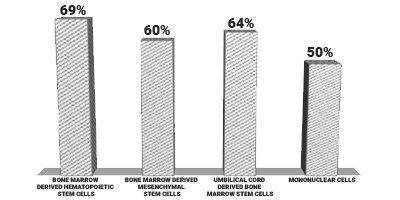 Worldwide Clinical Studies using Stem Cells obtained from different sources
Improvement in clinical signs and symptoms
70% of the patients reported steady maintenance of cognitive functions.
50% of the patients reported good psycho-social balance
60% of the patients reported steady short-term memory for a year, post stem cell therapy
50% of the patients reported functional brain improvement.
40-50% of the patients in their early onset reported modest benefits in maintaining a good quality of life for a longer period.
ALS TESTIMONIAL
With the help of our comprehensive environment and advanced technologies, we believe in building trust and transparency with our patients. So far, we have provided stem cell therapy for ALZHEIMER'S DISEASE to a number of patients and their clinical improvements have been amazing. Check out some of our patient testimonials:
Mr. Mrigen Sharma, 70 year old Alzheimer's Patient

19th December 2018: Mr. Mrigen Sharma, 70 year old Gentleman from Assam was diagnosed with Alzheimer's in 2014. What started with forgetting simple tasks such as where the keys are kept …

Josephine Stramiello, Age 82, Alzheimer's

Year of birth: 1954, Marital status: Married, Disease treated: Alzheimer's/Dementia Diagnosis, I was working as a teacher for more than…

Mr. Jagtej Singh, Age 70, Alzheimer / Dementia

23rd February 2018: "I am thankful to you, at least you guys are trying to put an end to this disease," said Mr Jagtej Singh, a vibrant young professional, who experienced the harsh…
Must Read Articles on Stem Cell Therapy for Alzheimer
Alzheimer's disease is a debilitating neurological condition that affects millions of people worldwide, with no known cure. It is characterized by a progressive decline in cognitive function and memory loss. While there is no guaranteed way to prevent Alzheimer's...
Meta-analysis of Alzheimer's using stem cell therapy
So far, multiple clinical investigations examining the possible therapeutic benefits of stem cells along with their exosomes have been documented. The current ongoing clinical trial using umbilical cord blood-derived mesenchymal stem cells is an open-label phase I trial (NCT01297218) that resulted in no serious adverse events and no dose-limiting toxicity. The other investigation (NCT02054208) reported that the stereotactic administration of stem cells directly into the hippocampus and praecuneus was feasible, safe, and well-tolerated. The other phase I/IIa clinical trial (NCT03172117) confirmed delayed cognitive decline of the subjects than typical AD progression. However, due to the small sample size, and lack of a control group, no safe conclusion could be reached on efficacy.
Alzheimer's is a severe form of dementia, a kind of a brain disease progressively damaging memory and thinking skills. The person can eventually lose its independence even for day to day activities.
The only way to diagnose a disease is to find out whether plaques and tangles are present in the section of the brain. To look into the tissue, the doctor has to perform brain biopsy test or brain autopsy test, an examination of the brain done after the person dies. When the person is alive, the diagnosis is fully dependent upon the possibility or probability through examination of general health, past medical problems, family history, asking questions about personality changes, memory tests, language skills, problem solving capacity, attention.
A person with his early disease developmental stage may find difficulty in remembering things, he can ask the same questions again and again, have trouble managing finances, taking longer than normal to finish daily tasks. A person may also face difficulty in finding the right words in his speech, impaired reasoning or judgmental abilities. He or she may as well experience mood swings or personality changes.
Although the time from diagnosis to death varied from person to person, it can be as little as 3 to 5 years for the person above 80 years of age. For younger patients, time may vary between 7-10 years.
Advancells is a strong advocate of greater transparency in medical procedures in general and Stem Cells Procedures in particular. We do not have any medical doctors on our payroll and we do not give any medical opinion or conduct medical procedures at our premises. We are a CGMP compliant cell manufacturing facility and provide each client a Third Party Certificate (from an internationally accredited lab) for the cell count and viability of our cells. 
View sample Certificate